Moving Made Easy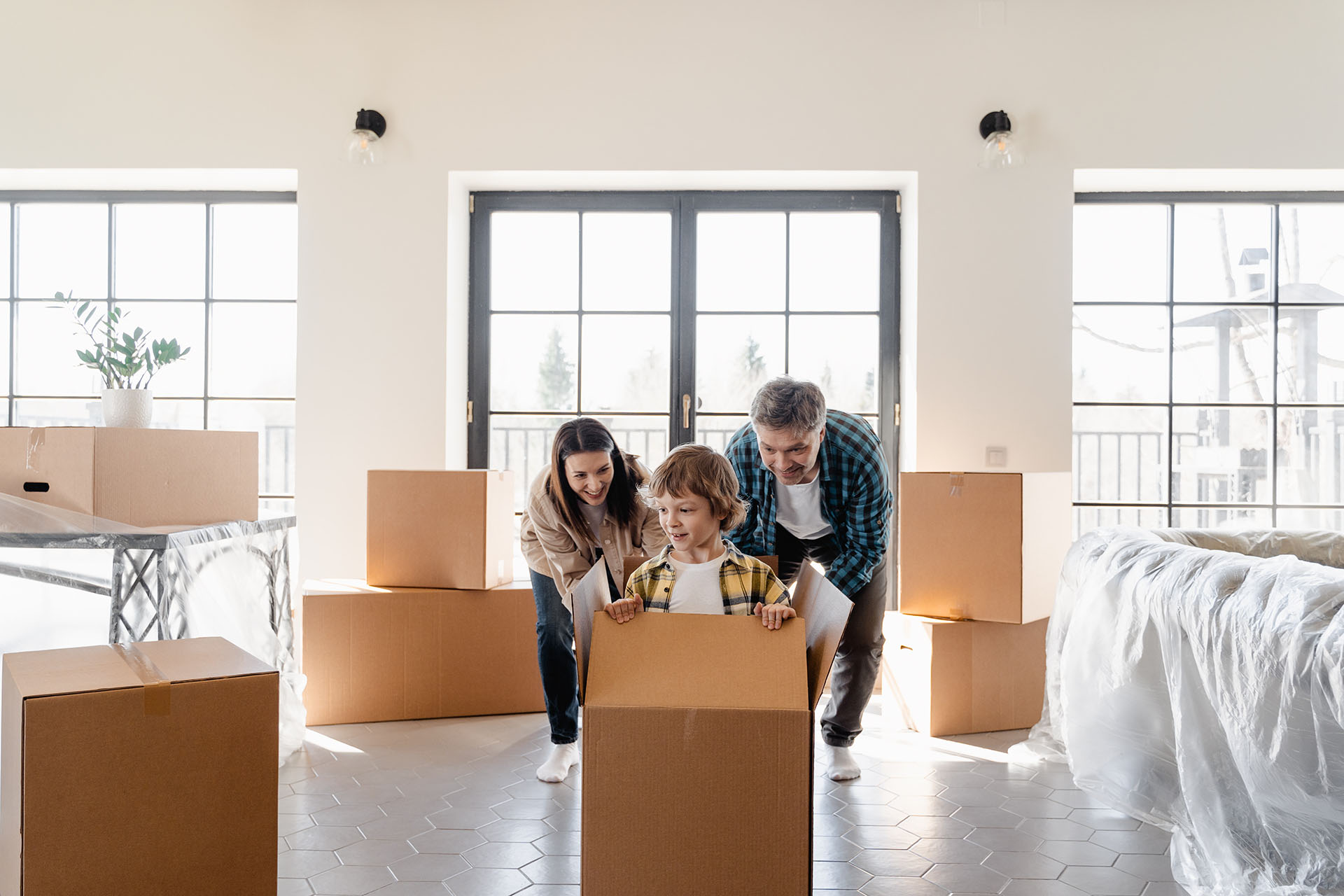 Let's be honest—moving doesn't top anyone's list of favorite things to do. But when the light at the end of the tunnel is a brand new home at Ellis, it sure is worth it! Plus, there are things you can do to make the move easier on yourself, so here are a series of tips to take your move from stressful to aspirational.
Purge Away
First things first: purge! That's right—there's no point transferring items that have no place in your new home. Choosing to weed these things out, from clothes your kids have outgrown to furniture that just isn't the right size for your new space at Ellis, will ensure a far smoother moving experience. Also, save time by researching donation stores and charity shops that will arrange to pick donations up right at your door. You'd be surprised how much time this will save you!
Essentials Are Essential
Pack items you might need in the days following your move in a duffle bag or clear box and keep them close by. This might include fresh clothes for the next few days, medication, trash bags, toilet paper, phone chargers as well as towels and toiletries like hand soaps and your favorite shampoo. And when moving day itself rolls around, be sure to pack some snacks and keep them handy in your car. Because a cooler filled with snacks and drinks will keep you revitalized and energized. It'll be a game changer!
Speaking of essentials, as you get closer to moving day, invest in a dolly or rent one from a home improvement store! Your back will thank you—a lot.
Pack Smart
Get creative with storage. You can pack small items in pots and other sealable containers instead of using up additional boxes. You'll save a ton of space, and it means fewer trips between your moving van and home. Similarly, if you have suitcases—use them! After all, that's what they're for. Pack heavier items, like books, in suitcases for effortless transportation on wheels.
In the same vein, use clean clothes like socks and t-shirts to wrap kitchenware. Not only will you save on bubble wrap and a mess of packing materials—you'll be doing so in an environmentally friendly way.
Snap photos. No, really! Take quick photos of the contents of boxes and the wiring for electronics like your TV. It's an easy way to visualize where you've packed things and how to reconnect everything. Sure, you won't capture every single item in each box, but you'll have a general idea of where things are, and you never know when that might come in handy.
Leave your clothes on their hangers. Either group them up and wrap large garbage bags around them or go ahead and treat yourself to wardrobe boxes—it's a major time saver.
Take the time to label boxes. This may seem basic yet tedious, but it's worth it! And with the time you saved from leaving your clothes on their hangers, you know you've got the capacity for it. Labeling boxes with their contents or even which room they should go to will ensure that the right boxes end up stored away in the right crevices of your new home. That means your unpacking just got that much more organized—and you haven't even started yet!
Make Some Memories
Finally, put on some tunes and have fun with it! You're packing up your favorite memories and moving to a space where you get to make brand new ones—in a brand new house no less. So why not make the process part of the memories? Because even if moving isn't your idea of a fun time, at the end of it, you're going to be in a beautiful new home at Ellis!
And once you're all packed and done—why not share the moment? Be sure to tag Ellis on Facebook and Instagram or use the hashtag #WeLoveEllis. We can't wait to welcome you home.