Let the Games Begin at Western Park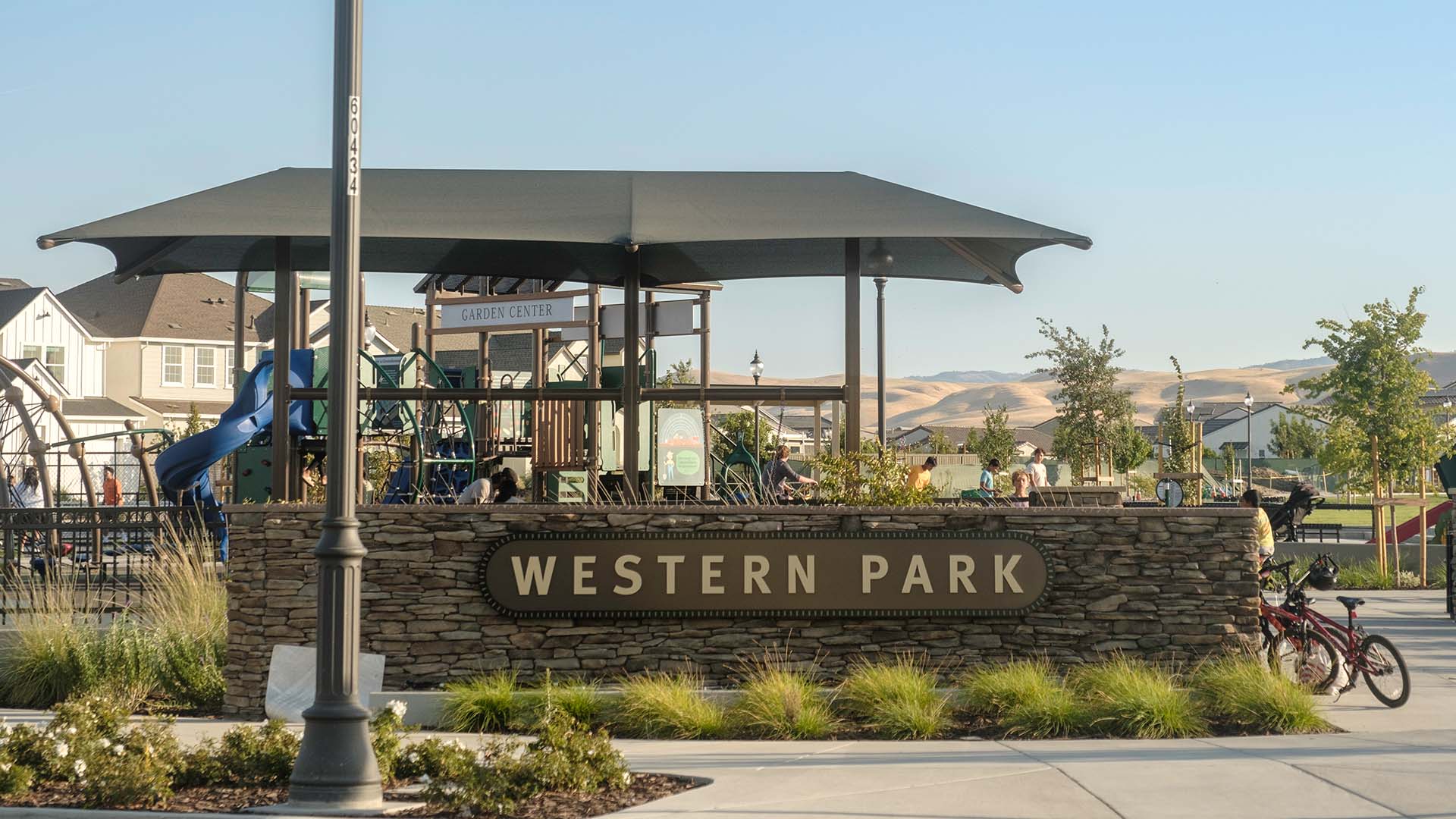 Your new place to play at Ellis is officially open. Introducing Western Park—an on-site invitation to connect and compete with your favorite people. Officially opened earlier this year, the park is the newest addition to this family-friendly community, providing residents with structures and spaces to zone in, zone out or just jump about.
Designed for the sporty spirits within the community, Western Park serves up all the right ways to up your game. Inventive play structures of every shape and color greet Ellis' littlest residents with a feast for the imagination, while cornhole courts offer up some friendly competition with neighbors. Adding to the mix are an array of foosball and ping pong tables—may the best man win! Or meet your match at the pickleball courts, where residents show out and showdown in the name of free-spirited fun.
A lush, multipurpose lawn is yet another feature you'll find at Western Park. This picnic-perfect space offers plenty of room to lounge under the sun and exchange stories with neighbors. Accessible for residents of every age, the lawn is your go-to spot for spending downtime.
When you live at Ellis, you're never far from your next adventure. So the next time you're ready to get your game face on, be sure to kick things off at the all-new Western Park. And in the meantime, stay up to speed with Ellis on Facebook and Instagram.